THE PANTHEON ICONIC
ROME HOTEL
Taking inspiration from the ancient Roman temples, and from their timeless style, our hotel was carefully designed, and was built using high-quality materials from Rome.
At The Pantheon Iconic Rome Hotel, every elements express a culture inspired by beauty and harmony. Bronze archways, shiny black stoneware, sculpted monoliths in gold marble, and precious metals recall the architecture of the nearby Pantheon.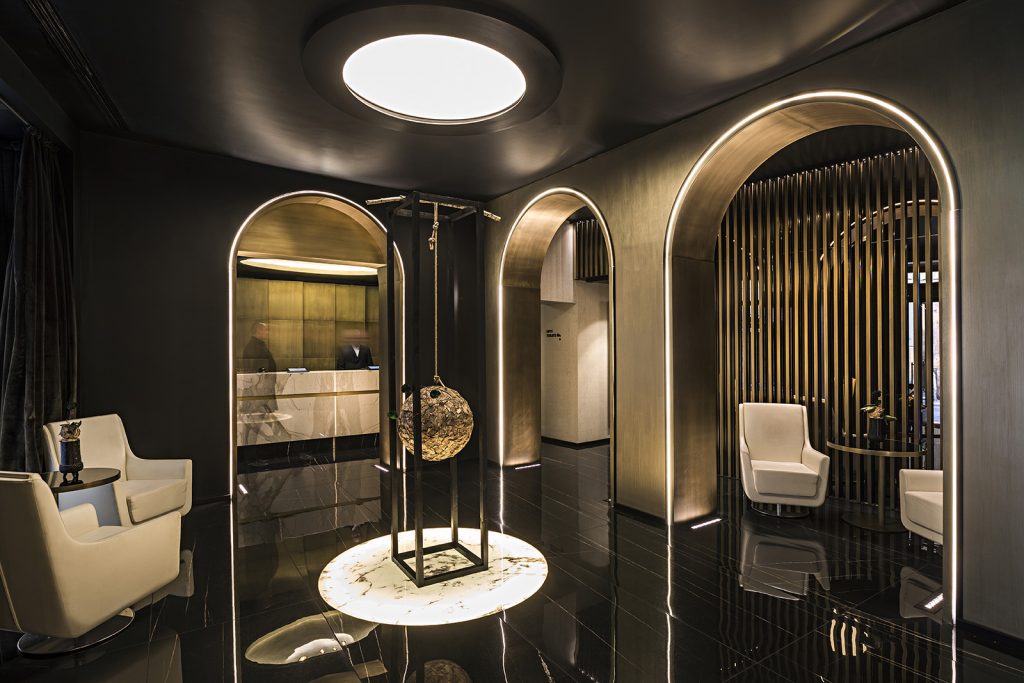 The refined material shapes the spaces, the stone and marble recall the monumentality of Rome, the bronze reminds one of the greatness of the Pantheon, immersing our guests in art and architecture. The 79 guest rooms and suites are designed to offer a true Roman experience. Furnishing and services stand out for their elegance and the comfort they provide.
Finishes and circular elements were inspired by the Pantheon dome's oculus, preserving the feeling, in our guests, of the iconic beauty of the Temple of all the Gods.
ENJOY THE ETERNAL CITY FROM ABOVE
On the sixth floor of the hotel, the Divinity Terrace overlooks the Pantheon and other wonderful domes of Rome.  The Lounge Bar is the perfect place where to relax, tasting a personalized cocktail or a glass of wine from our ample wine cellar, enjoying the magic skyline city view of the Eternal City.