The elegant stay in our hotel is enriched by the pleasurable experience offered by the starred restaurant Idylio by Apreda.
Once you arrive at this treasure trove of flavors, you can choose to dine à-la-carte or opt for one of the three, incredibly appealing tasting menus: Idylio's Butterfly, Sense of Sapiditi, Iconic Signature by Apreda.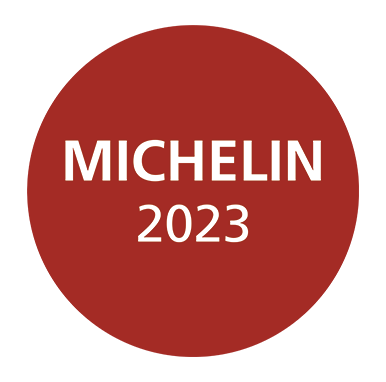 Our chef, Francesco Apreda, is one of the most brilliant talents on Italy's culinary scene. Flair, technique, balance, Italian roots and elegant oriental influences: these are the hallmarks of this chef's characteristic style that is able to satisfy even the most demanding palates. Originally from Naples and with an international soul, he worked in Rome, London, and Tokyo. Back in Rome, he opened the Roof Restaurant Imago becoming a starred chef in 2009. In 2019 he became Executive Chef of the one Michelin star restaurant Idylio by Apreda, in the prestigious The Pantheon/Iconic Rome Hotel.
Michelin Guide 2020,
per il Ristorante Idylio
by Apreda
Guida Ristoranti d'Italia 2020
de l'Espresso
Guida I Cento della Lavazza
Guida Ristoranti d'Italia 2020
della Gambero Rosso
Guida Ristoranti d'Italia 2020
della Gambero Rosso,
conferito ad Edvige Simoncelli per i dolci dell'Idylio by Apreda
Le Guide de La Repubblica 2020